Skin Brightening & Pigmentaion
Skin Brightening & pigmentaion Treatment in Noida
The best skin whitening, skin brightening, and skin pigmentation treatment in Noida is a technique that helps to remove unwanted, undesired pigments or patches of your skin face, and body.
Achieving this is required to destroy the melanin, that is produced in response to sun damage and sunlight exposure. Due to the impact of this, the colouration and darkening of your skin are eliminated with the help of our outstanding treatment which gives you a nicer fresh skin tone.
If you are looking to remove harmful factors such as dead cells, oil, and dirt this treatment will help you a lot in achieving your goal of clearer, more vibrant, and smoother skin. This treatment is best suited for people who feel they need to lighten their skin tone to avoid sun damage and achieve more "normal" skin colouration.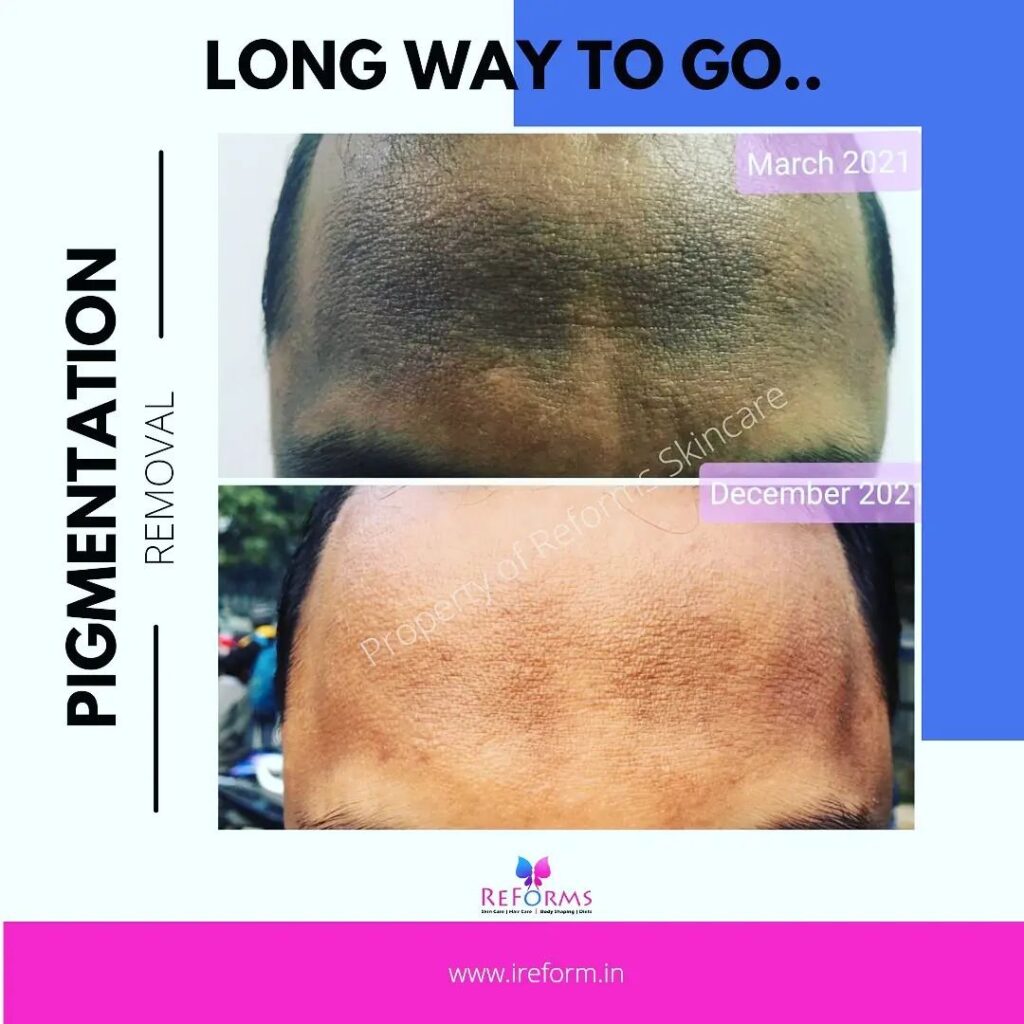 At Reforms, we have developed some unique treatments for skin pigmentations and skin Lightening along with the above-mentioned combination with LBK, South Korea such as Glass Skin Medi-facials, Stem Cell and collagen Peptide treatments to name a few.
Many treatment modalities can be used for treating acne scars. The dermatologist checks the skin condition and cause of pimples, and accordingly suggests the best acne scar treatment in Noida.
Skin Brightening Treatment Cost in Noida
Chemical Peels
IPL (Intense Pulsed Lights) Treatments
Laser Therapies
Mesotherapy
Topical Creams
Medications & Supplementations
.
What is Skin Pigmentation?
Skin pigmentation is caused by the improper functioning of poor melanocytes which produce melanin. And this leads to hyperpigmentation (dark spots). Various factors can stimulate an increase in melanin production, but the major ones are sun exposure, hormonal influences, age and skin injuries or inflammation.